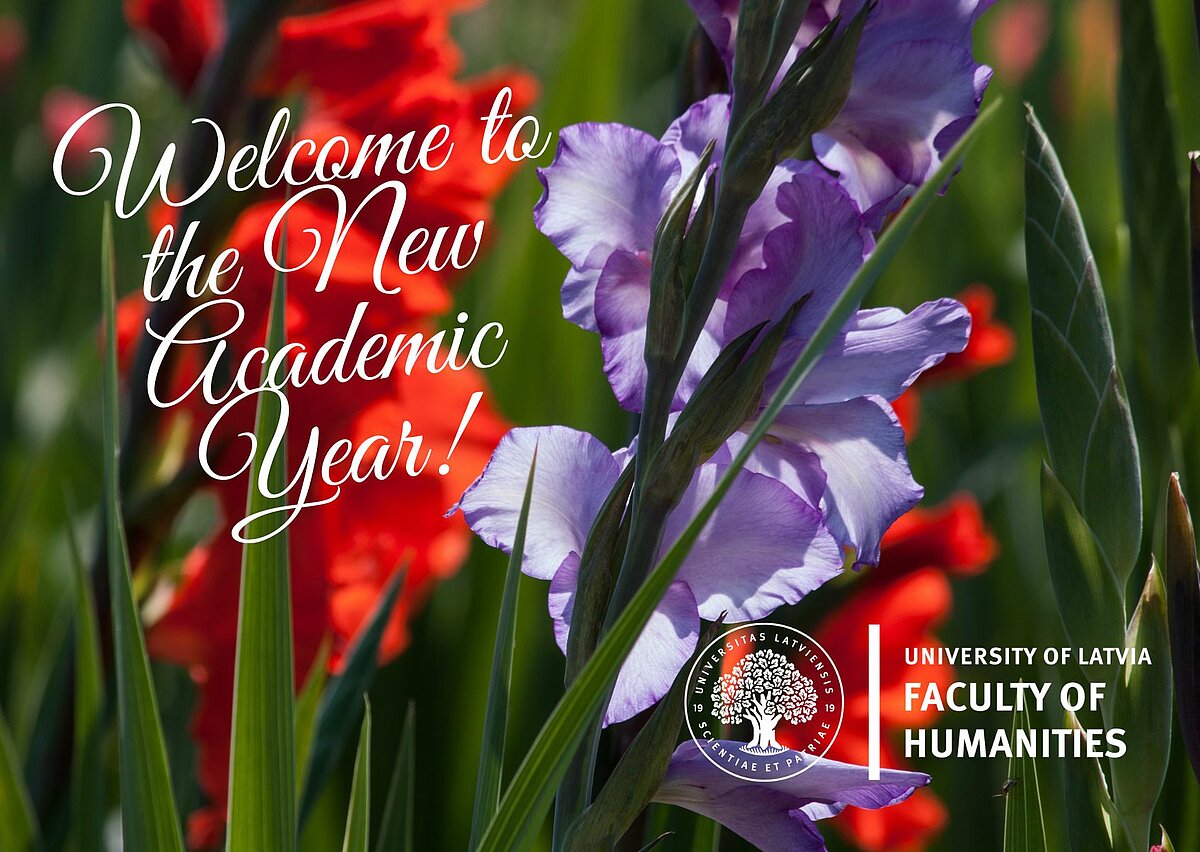 Dear Students,
Welcome to the New Academic Year!
Whether you are new to the Faculty of Humanities or returning to continue your studies, we hope you had a glorious summer and are ready to buckle down to your academic and professional aims.
Through studying the humanities – languages, cultures, linguistics, literature, folklore and getting an insight into philosophy, history, religion, economics, politics, and other cross-disciplinary fields in our study programmes, you have an opportunity to get to know yourself and others better, develop a global understanding of the value of cultural diversity, immerse yourself in modern world processes and relate them to the past.
Although most of our programmes do not explicitly provide a professional qualification, we offer much more – skills increasingly sought by employers and extending beyond what might be required for a particular job – a skill to communicate clearly, fluently, and persuasively in written papers and presentations, problem-solving and critical-thinking abilities, a sense of personal and collective responsibility, and flexibility. These skills, along with internship placements, which give real world experience, make you highly competitive in the labour market.
Our academic and administrative staff are committed to providing you with meaningful learning experience that will assist you in achieving the set learning outcomes to advance your career prospects.
This academic year, we are determined to return to the classical on-site education enhanced with the best of remote classes.
We look forward to seeing everyone soon and wish you a challenging and stimulating academic year ahead!
Kind regards
Prof. Indra Karapetjana
Dean