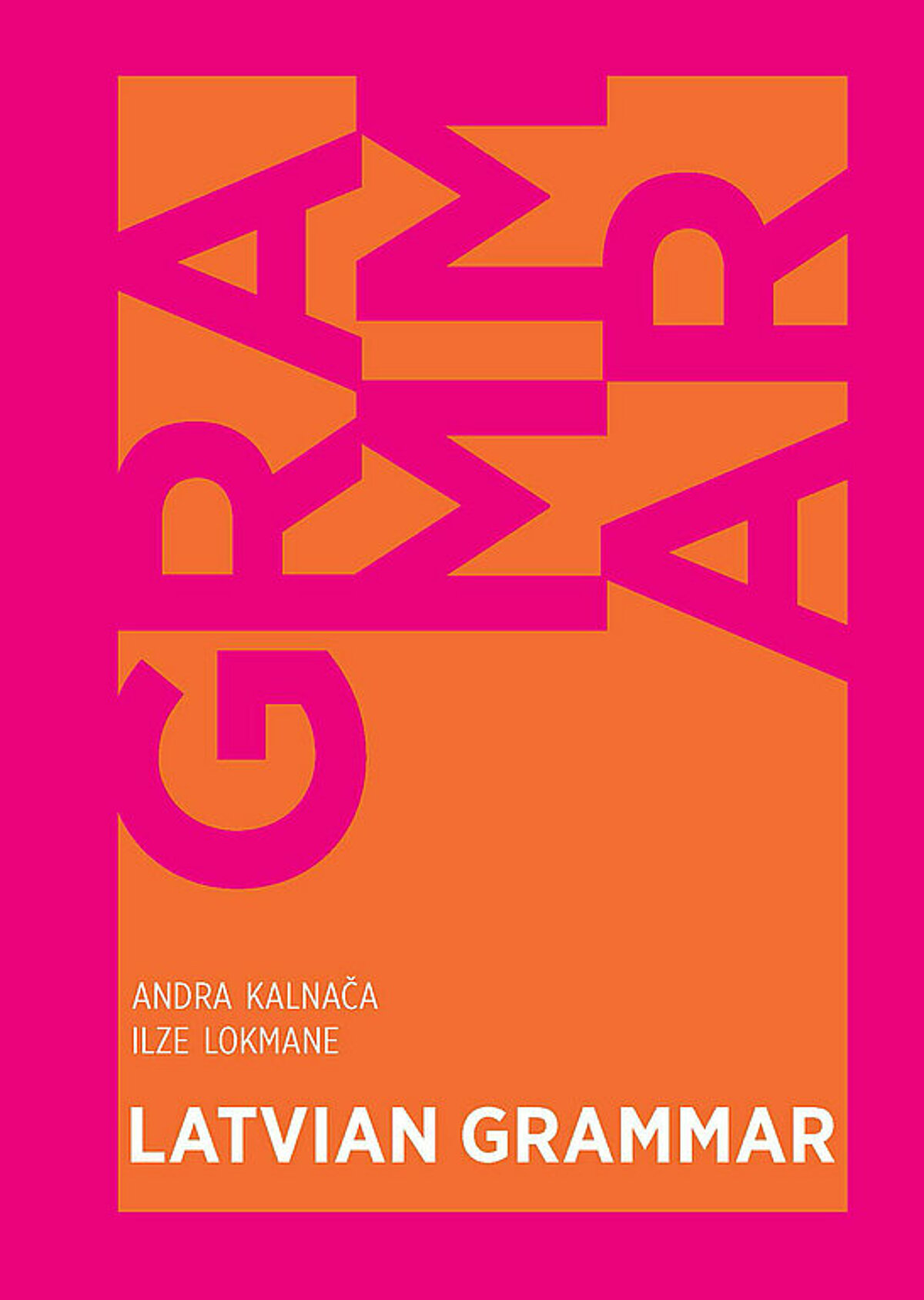 The need for a reference grammar of Latvian written in English is especially important right now due to the existence of a large Latvian diaspora community abroad, particularly in English-speaking countries where children and young people are educated in the language of their home countries rather than in Latvian. For that reason, information about Latvia as well as Latvian language, literature, and culture is most often sought out in English or in some other language besides Latvian.
A Latvian grammar written in English will also be useful for those who are learning Latvian as a foreign language and wish to learn more about its grammatical system and unique features so that they are able to use Latvian more effectively and speak it more correctly. Likewise, "Latvian grammar" will be a useful reference and source for examples for teachers of Latvian – both those who teach it to speakers as a school or university subject and those who teach it as a foreign language.
There is also considerable demand among linguists abroad for a systematic and dependable description of Latvian written by native speakers of Latvian. Latvian is a rather unique combination of ancient as well as relatively new features, which are of interest to researchers abroad and are important for the typological, cognitive, pragmatic, functional, and contrastive analysis of language.
"Latvian Grammar" came about as a result of financing from two different projects. These are (1) the State research program "Letonika – Latvijas vēsture, valodas, kultūra, vērtības" (Letonika – the history, languages, culture, values of Latvia) project No. 3 "Latviešu valodas pētījumi 21. gadsimta zinātnes kontekstā" (Latvian language studies in the context of 21st century science) sub-project "Latviešu gramatika" (Latvian Grammar) during 2014–2018 and (2) the University of Latvia research project "Mūsdienu latviešu gramatika (angļu valodā)" (Modern Latvian Grammar (in English)) in 2014, 2016, 2017. Andra Kalnača was the director of both projects and work for both was carried out at the University of Latvia Faculty of Humanities Department of Latvian and Baltic Studies. In addition to the authors of the grammar, Andra Kalnača and Ilze Lokmane, the translators involved in this project were Tatjana Pakalne, Zigrīda Vinčela, Vita Kalnbērziņa, Dens Dimiņš, and Uldis Balodis. Anita Butāne and Agita Kazakeviča assisted Andra Kalnača and Ilze Lokmane in the selection of examples, while Lauma Šime, Karīna Avakjanca, and Zane Mūrniece glossed the examples in the morphology and syntax sections. During both projects, Ilze Rūmniece provided a number of valuable insights into various grammatical issues and their connection to the traditions of grammatical descriptions of Latin and Greek. Uldis Balodis edited and examined the entire text and offered a number of very valuable ideas and advice including developing new terms for Latvian dialects and subdialects used in this grammar. Our greatest thanks to all the project participants involved in the creation of this grammar!
We also wish to give a special thanks to Juris Grigorjevs who provided valuable suggestions with respect to the phonetic transcription used in the morphophonology section and to Ilze Auziņa who prepared "Letter-sound correspondence in Standard Latvian" as well as to Edmundas Trumpa who prepared the map of Latvian dialects.
We also wish to the thank Helle Metslang, Bonifacas Stundžia, and Daiki Horiguchi whose insightful suggestions and adjustments were especially significant in the final stages of the writing of this grammar. Thank you also to all our colleagues at the University of Latvia and elsewhere who have supported the publication of this grammar!
For its care in preparing the "Latvian Grammar" manuscript for publication we wish to thank the University of Latvia Press and its director Aija Rozenšteine.
The electronic version of "Latvian Grammar" (Open Access) is also available, which can be downloaded from the University of Latvia Press website: https://www.apgads.lu.lv/izdevumi/brivpieejas-izdevumi/latvian-grammar/